• 3D Models • 3D Printer • 3D Printing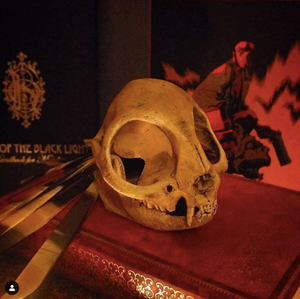 GET 20% OFF SKULLS THRU OCT. 31 Have a look at some of the 3DKitbash community's freakiest skull prints. Print your own spooky props with skulls from our BONEHEADS and PARODY SPACE SKULLS Collections. Post pics of your prints #3DKitbash and we'll repost! Yeti Skull from 3DK's Paroldy Skull Collection by @kirk0scope in Instagram    Human Skull with Tiny Human Skull Eyes by @sunstruckskull on Instagram   Demon Skull (Scaled Up) by @tasherem on Instagram   Creature Skull Under Glass by @the_original_sean on Instagram   Cat Skull by @melowildcat on Instagram   Quin (with To Infinity Space Upkit) with Quin's Skull Mask and...
---
• 3D Printer • 3D Printing • Toybox 3D Printer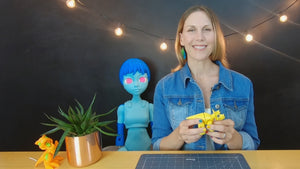 Hi Toymakers, Today we're 3D printing 3DKitbash's Lil' Dino Pal, Triceratops, on a tiny Toybox 3D Printer, and giving it doll eyes! Have a look.
---
• .STL • 3D Models • 3D Printer • 3D Printer Settings • 3D Printing • Filament • MakerBot • Slicer Settings • Troubleshooting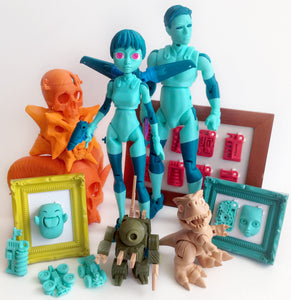 Even the World's Best 3D-Printable Toys can give you troubles if your 3D printer doesn't seem to want to play along. To help you achieve your best 3D printer settings, we'd like to share these two blog posts, written by our friends at Pinshape. We hope they save you some time and filament, and that you get better results. 10 Advanced 3D Slicer Settings That Will Save Your Prints! 3D Slicer Settings for Beginners – 8 Things You Need to Know Here at 3DKToys, to print our prototypes, we use a MakerBot Replicator 2 with standard settings and MeltInk3D PLA filament....